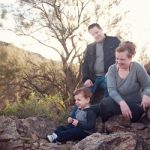 Amber L.
"If you are looking for a trustworthy pool company, then look no further.  I was recommended by one of their pool maintenance customers when my pool pump broke on the weekend.  I texted the owner on a Sunday, and got a response back almost immediately.  What great customer service. Once they were out to look at my pool equipment and found out what needed to be done, Mitch emailed me quotes & went over the differences in pool pumps & what he would recommend in layman's terms so that I could make a good decision w/my husband. BPC Pool Maintenance did everything they said they would & then some.  I really appreciate their hard work & honesty."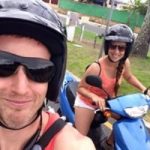 Destiny B
"This company is great. After being given extremely high quotes and uncertain responses by other "reputable" pool care companies, I accidentally stumbled upon BPC. I initially emailed an inquiry and was called within 5-10 minutes. The gentleman was nice and professional and completely empathized with my swamp pool situation. He came out the next day and evaluated and then gave me a fair estimate. As they went along my old pool started breaking down but he salvaged what he could to get the most life out of everything. I really appreciated not having to spend an "arm and a leg" on the pool repair even though it all essentially was my fault of neglect. Their every week service is superb and they always leave a slip to let you know they were there, what they did, and the pool chemical levels. I can reach them by phone, text message, email and I always get a quick response. Seriously consider this company for your pool maintenance and repairs. I've never had better consistent and honest service."

Terry W.
"I have been a pool owner for 17 yrs and have never had better service than I received from Mitch and Jeremy at BPC (Brian's Pool Care). I have had "acid washes" from other vendors in the past but the service I got from Jeremy, Dec 1st, 2017 was superior in every way.  The care he used in handling chemicals and making sure the entire surface of the pool was treated and his thorough clean up efforts were really appreciated.  These guys take the time to make sure you, as the owner, have the knowledge to operate your pool efficiently and in a responsible way.  I recommend them to you if you are looking for service, repair or for weekly maintenance – they're #1, offer a fair price and will make sure you are a satisfied repeat customer."

Nick N.
"BPC Pool Maintenance rocks!  We bought a house two years ago and became first-time-ever pool owners.  Our pool was about 20 years old and the elderly former owners had not properly maintained it.  Mitch and his crew at BPC have taken excellent care of us from the beginning.  They reliably come every week for maintenance, and they have truly exceeded our expectations with wise counsel on repairs / replacement of broken and worn out items, such as our filter motor, Hayward vacuum, the spa heater motor and now the spa heater itself.  Mitch is always great at explaining the options (his "good / better / best" speech) and letting us decide how to proceed.  Some things have broken and he has gotten them fixed immediately, always with an eye toward energy efficiency and capitalizing on manufacturer rebates when available.  Some things have broken and he has told us they're not necessary to fix right away, with good explanations why.  He even interceded with our lousy home warranty company to help us get reimbursed on an equipment replacement.  I cannot say enough good things about Mitch and BPC, so I'll just close with a big THANK YOU!"