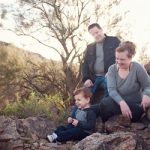 Amber L.
If you are looking for a trustworthy pool company, then look no further.  I was recommended by one of their pool maintenance customers when my pool pump broke on the weekend.  I texted the owner on a Sunday, and got a response back almost immediately.  What great customer service.
Once they were out to look at my pool equipment and found out what needed to be done, Mitch emailed me quotes & went over the differences in pool pumps & what he would recommend in layman's terms so that I could make a good decision w/my husband.
BPC Pool Maintenance did everything they said they would & then some.  I really appreciate their hard work & honesty.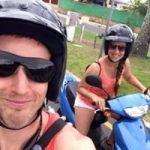 Destiny B
"This company is great. After being given extremely high quotes and uncertain responses by other "reputable" pool care companies, I accidentally stumbled upon BPC. I initially emailed an inquiry and was called within 5-10 minutes. The gentleman was nice and professional and completely empathized with my swamp pool situation. He came out the next day and evaluated and then gave me a fair estimate. As they went along my old pool started breaking down but he salvaged what he could to get the most life out of everything. I really appreciated not having to spend an "arm and a leg" on the pool repair even though it all essentially was my fault of neglect. Their every week service is superb and they always leave a slip to let you know they were there, what they did, and the pool chemical levels. I can reach them by phone, text message, email and I always get a quick response. Seriously consider this company for your pool maintenance and repairs. I've never had better consistent and honest service."